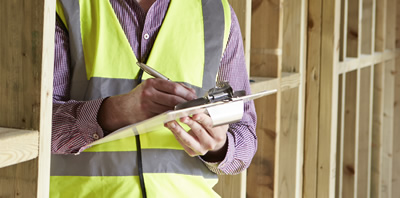 Building standards and codes in Newfoundland and Labrador are changing all the time, constantly improving and demanding more for the homeowner – and we at Donovan Homes are proud to say that our rigorous inspection standards and quality control measures are the best of any builder in the province. Our longevity as a successful builder and reputation for quality are built on a foundation of experience, quality materials, superior craftsmanship, and professional oversight.
After 20 years building neighborhoods in St. John's and the surrounding areas, we have the unmatched experience of building over one thousand homes in the unique climate and weather conditions of the Northeast Avalon. We draw on that experience every day to pass on the highest quality product to each one of our customers.
Our homes are subjected to the most rigorous inspections of any new construction in the province, both by our own site managers and external, independent municipal inspectors. Our site managers complete daily inspections of the work being performed by our crews and subcontractors. This ensure that your home is constructed to the highest possible standard at every step of the process. Additionally, eight separate inspections are carried out on each home by municipal inspectors throughout the construction process, ensuring that all building codes are met or exceeded in every one of our builds.
This commitment to quality and superior craftsmanship will guarantee that on closing day, your new home will be one of the most well-constructed in the City. You and your family being able to relax in your new home, fully confident in the construction standards maintained at every step of the way - that's the Donovan Advantage.